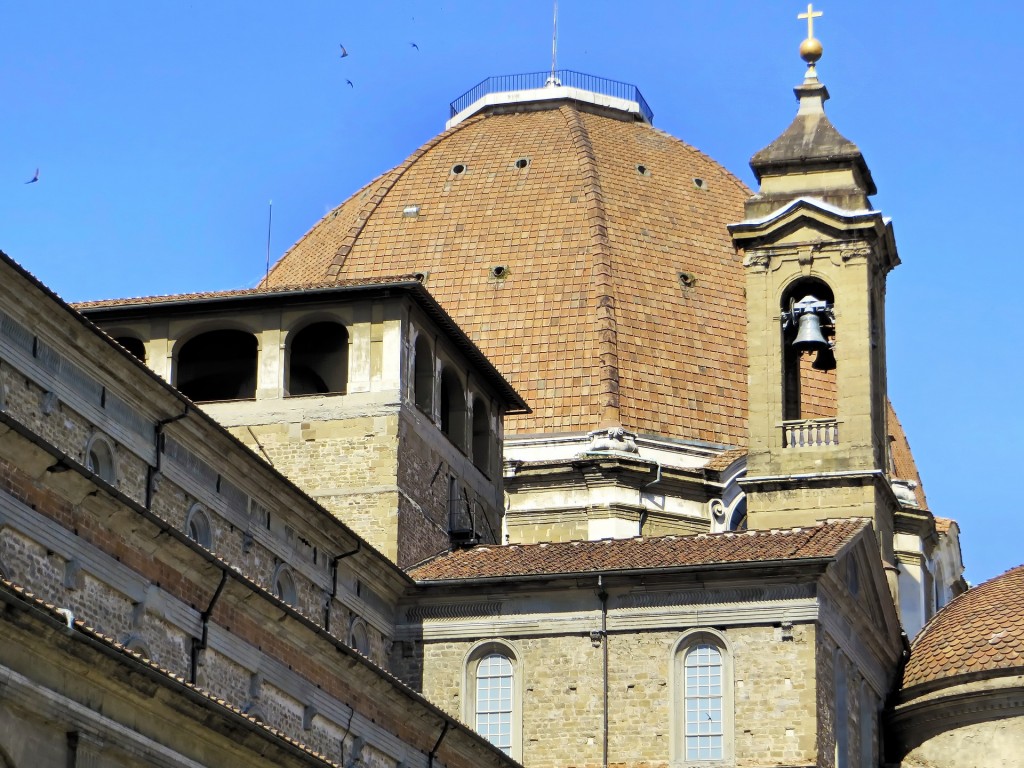 San Lorenzo is one of the most characteristic and typical neighborhoods in Florence, located in a central area of the city, between the Cathedral and the Fortezza da Basso. Taking a walk through the ancient streets of this wonderful neighborhood can only start by visiting Piazza San Lorenzo and the Medici Chapels, and then walking on to the Central Market and the Fortezza da Basso.
Piazza San Lorenzo
In Piazza San Lorenzo there is the Basilica of San Lorenzo, surrounded by leather and clothing stalls in a crowded market. The Basilica of San Lorenzo has ancient origins dating back to 1393, when it was consecrated as a cathedral. The shapeless stone façade contrasts sharply with the harmonious interior elegance.
The Medici Chapels
The Medici Chapels are located in the apse of San Lorenzo and include the Chapel of the Princes and the New Sacristy, the latter funeral chapel of the Medici is considered the masterpiece of Michelangelo.
Central market
The market of San Lorenzo, also known as the Central Market, consists of a large pavilion of iron and glass, built by Giuseppe Mengoni between 1870 and 1874. The market is famous for selling local products and Tuscan salami.
The Fortezza da Basso
The Fortezza da Basso is named by the Florentines to distinguish it from Forte di San Giorgio which is instead located higher up in the hills. The Fortezza da Basso, originally the Fortezza di San Giovanni, was built by Alessandro de 'Medici in 1534 to defend against any popular uprisings. For this reason it was built in just six months. Today this center operates all year round and has many exhibitions including one of the most important events the "Fiera dell'Artigianato" or "Craft Fair", which dates back to 1993.